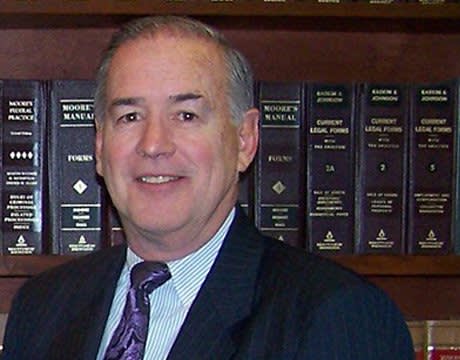 Since 2004 Mr. Kibble has been the firm's lead investigator in civil and criminal issues.
Professional Risk Management, Inc. – Partner
Mr. Kibble brings approximately 27 years of federal law enforcement experience, and 16 years of managerial expertise in the corporate sector, to PRM. This includes senior management positions with DEA, a detail assignment as a senior staff member at the Central Intelligence Agency, and previously serving as the DEA representative to the FBI's Criminal Division. As a founding and principal partner in PRM, Mr. Kibble has assisted in growing PRM to a multi-million dollar company. PRM, working with MAXIMUS Inc., is presently an integral part of numerous ongoing federal criminal investigations throughout the United States. Mr. Kibble also serves as PRM's Chief Financial Officer.
J.E. Kibble and Associates, Inc. – Director
Since 1999 (JEK&A) had provided consulting services to the Central Intelligence Agency, to the Director of Corporate Security, Bridgestone Americas Holding Corp, Nashville, TN, and provides law enforcement expertise on a variety of criminal and internal security issues both domestically and internationally. Mr. Kibble had directed complex fraud investigations for Bridgestone that resulted in multi-million dollar civil judgments as well as criminal prosecutions.
Federal Law Enforcement
During his 27-year career, Mr. Kibble directed and supervised complex domestic and international investigations involving narcotics and money laundering. Mr. Kibble was a supervisor with DEA's anti-narcotic initiative overseeing the destruction of cocaine laboratories in source countries and lead enforcement operations in the Upper Huallaga Valley (1989-90) in Peru's jungle for extended periods of time. He also served for four years in the DEA Office of Professional Responsibility (OPR) supervising sensitive investigations of employee criminal misconduct.
Mr. Kibble was subsequently selected for a high-level position within the Central Intelligence Agency where he initiated and directed several classified programs mandated by the Attorney General and the CIA Director. At the CIA, he coordinated that agency's counter-narcotics efforts against international drug trafficking organizations. After retiring from the government he served as an instructor for the CIA for over 11 years and currently holds a USG security clearance. Additionally, he has served in overseas assignments in Europe and South America. Mr. Kibble speaks Spanish, and has traveled extensively, both domestically and internationally, in an investigative and consulting capacity.
Education and Additional Background
Mr. Kibble is a 1971 graduate of St. Bonaventure University. During his government service, he completed a number of USG specialized training courses and had the opportunity to train with the CIA, and the United States Army's Special Forces, training at the Jungle Operations Training Course (JOTC) in Panama. Mr. Kibble also was a certified NFL Contract Advisor 2002-2005 and co-founded, financed, and is the Chief Financial Officer for Beyond Sports Network, a sports network dedicated to connecting athletes, coaches, teams, and leagues online. He has four adult children and six grandchildren. "Jim" and Deborah, his wife of 38+ years, reside in VA.